Check Out the Latest Episode of the Classroom Matters Podcast!
A Conversation with Greg and Beth Langston
https://www.educate.today/edvideos/life-after-high-school-are-you-ready-a-conversation-with-beth-and-greg-langston
On this episode of the Classroom Matters podcast I will be sitting down with Greg and Beth Langston the founders of College Flight Plan.
Greg and Beth Langston have more than 20 years of experience working with students and young professionals to help them gain confidence by empowering them to use their strengths and values to set goals and develop individual plans for their lives. They truly understand how helpless parents can feel and the challenges of starting a child on the college or career path that fits them best, especially when that child doesn't know what they want to study. Together they believe students deserve the tools to discover their unique core values, strengths, goals, and purpose.
During this conversation we will be discussing the reasons that students drop out of college or change majors within the first year
and challenges the education system faces when helping students get on the right path.
Link to Greg and Beth's website, College Flight Plan.
"New" to Educate.Today
   Check out our newest videos and learn about a studio artist, a painter and a sculpter.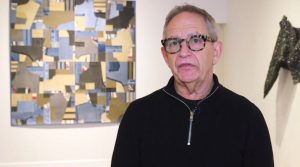 The Art of John Garrett at Duane Reed Gallery
John Garrett is a studio artist who explores a vast range of media. In a recent exhibit at the Duane Reed Gallery, Garrett used everything from fabric to VHS tape to create a wide variety of sculptures and hanging works. The fact that many of the materials his art is comprised of are recycled objects adds to the thought provoking nature of his work. Arts in Exhibition brings tours of artwork In exhibition with guidance from curators and/or artists.
Meet the Artist: Kristen McMillion
Classically trained Kristen McMillion shares her painting techniques for flowers.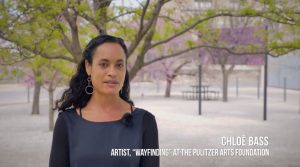 Chloe Bass: Wayfinding at the Pulitzer
Chloe Bass explains her current exhibit, which is a series of sculptures that mimic signs, placed in public areas. The signs are intended to start conversations, with themselves and others. Bass usually works in installations, performance, publication and in social places.
Educate.Today on TV in St. Louis City and County
If you're part of Charter Cable in St. Louis City and County, then you can view our daily programs of featured videos through the access points below.  Programs are aired Monday through Friday from 9 a.m. to 3 p.m.  For our slate of programs, click on the hyperlinked title or click here.
Channel 989 (with converter box) Channel 108.26 or 118.26 (for digital TVs)